Ground works completed in Dresden
April 23, 2023
The underbody contact system was installed inside a standard plastic shaft produced by company Langmatz. The existing shaft from a previous project was exchanged for the slightly bigger one needed for the MEGA-LADEN project. The ACD-U (Automated Charging Device Underbody) will be connected to the charging station via empty conduit pipes.
Cover story ATZelektronik, issue 3-4/2023
April 6, 2023
As part of the cover story titled "Megawatt charging technology for battery-electric vehicles", issue 3-4/2023 of expert magazine ATZelektronik, Sven Klausner, Martin Gollbach and Matthias Breitkopf highlighted current developments in power electronics and energy transfer from charging stations to vehicles in the megawatt range.
Successful testing according to EN 124 – D400
October 27, 2022
The roadway cover and the contact system cover flaps were tested on site at company Langmatz according to the specifications of EN 124 – D400. The test was passed with flying colors. This is proof that the system is suited for use in commercial vehicle operations. The trial was aborted at 60 t to protect the compactor.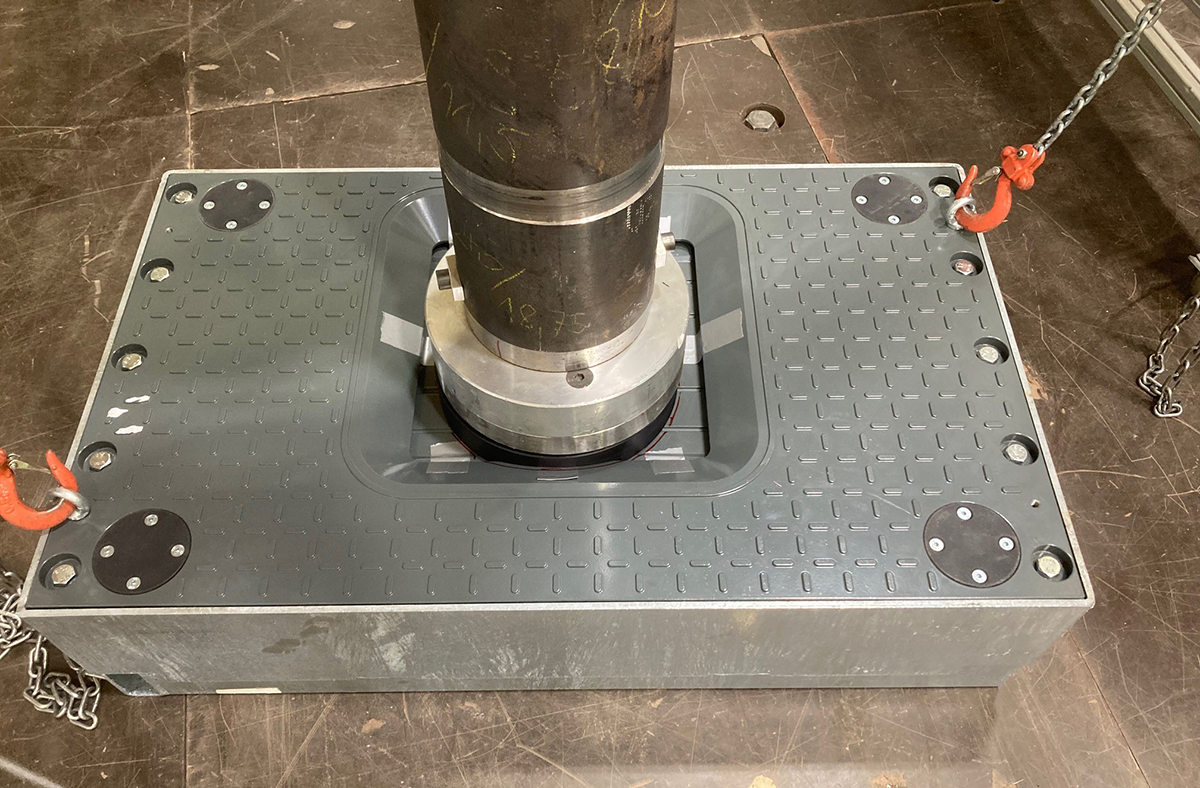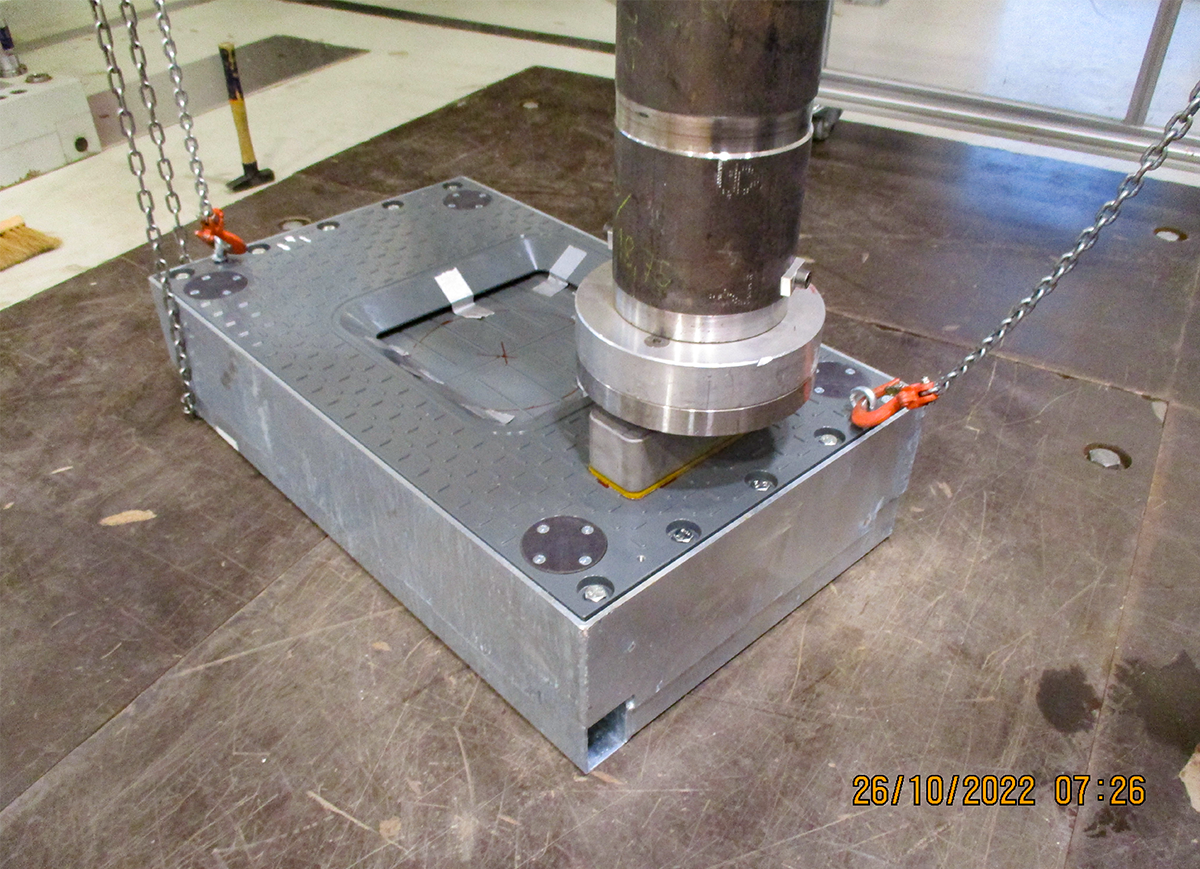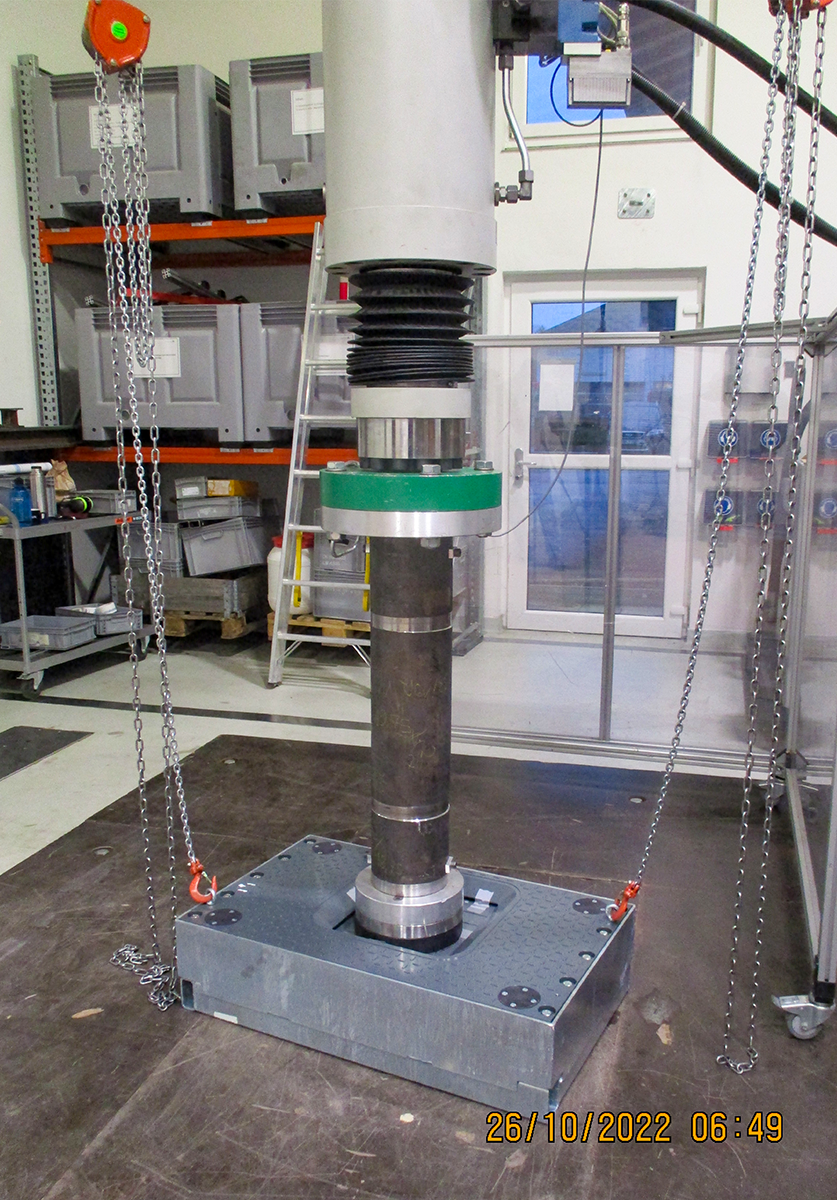 Copyright: Langmatz GmbH
Project meeting in Dinslaken on SBRS premises
October 25, 2022
During a milestone meeting at SBRS in Dinslaken, the newest improvements to the power electronics and power distribution systems were presented to the project team.
Contact system presented at InnoTrans 2022
September 24-27, 2022
A contact system prototype was presented to the general public at the booth of company Schunk at InnoTrans 2022.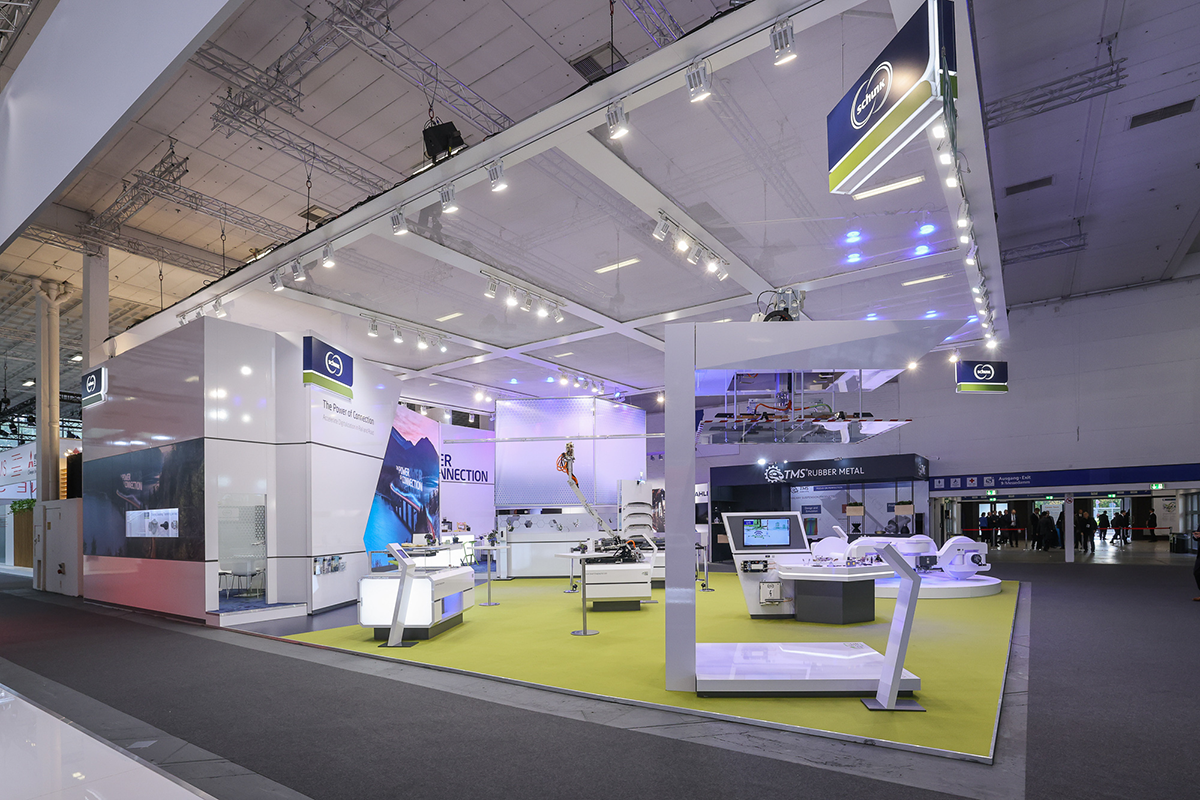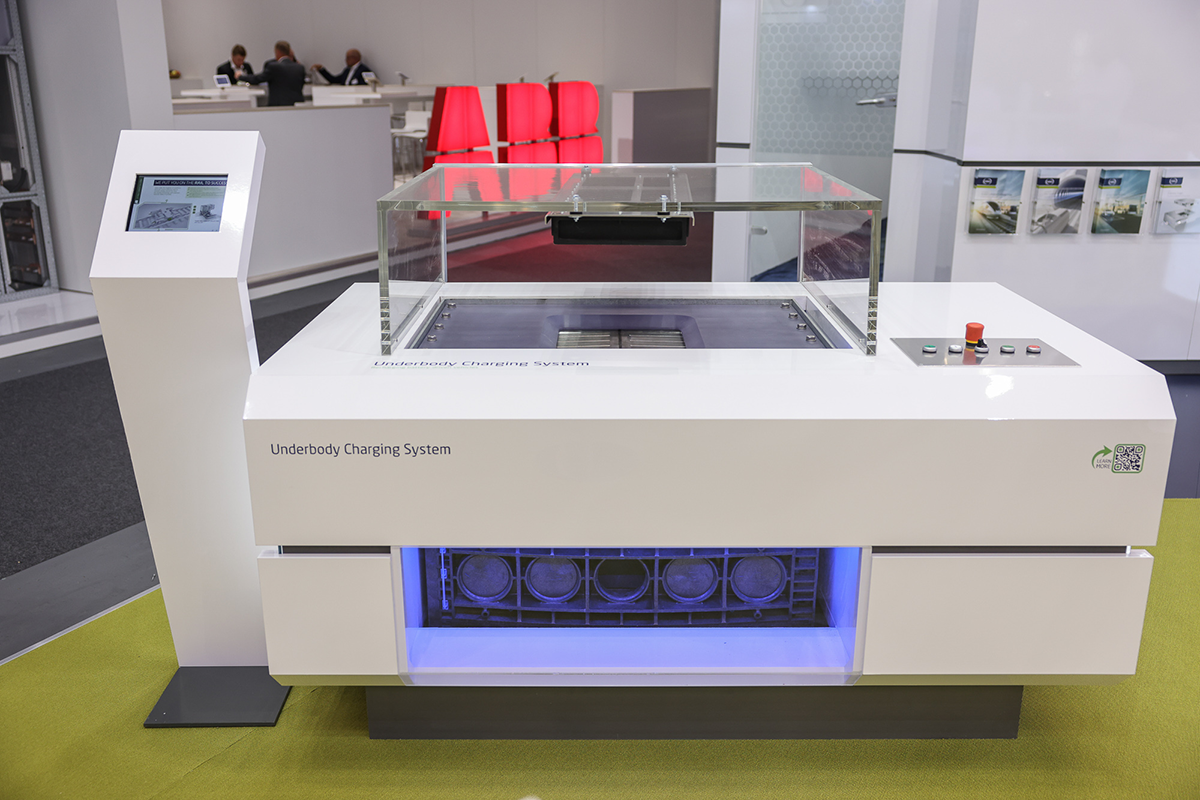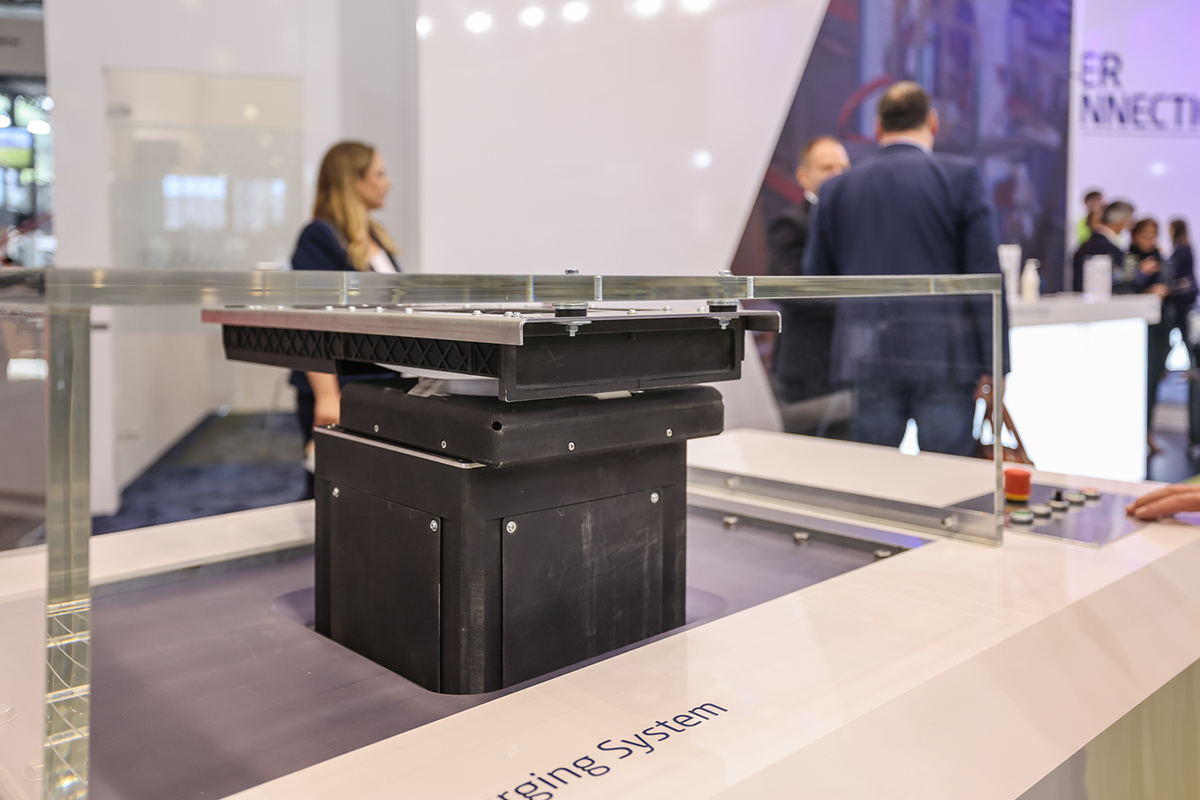 Copyright: Schunk GmbH
Project meeting in Wettenberg on Schunk premises
May 31, 2022
The upcoming action steps were discussed with representatives of the DLR-Projektträger funding agency. The meeting was held in Wettenberg on the premises of company Schunk.
Contact system prototype completed
April 7, 2022
The first prototype of the underbody charging system has been completed at Fraunhofer IVI. The prototype will now be shipped to a test stand located at company Schunk, where it will undergo cycle testing, electrical testing and long-term testing.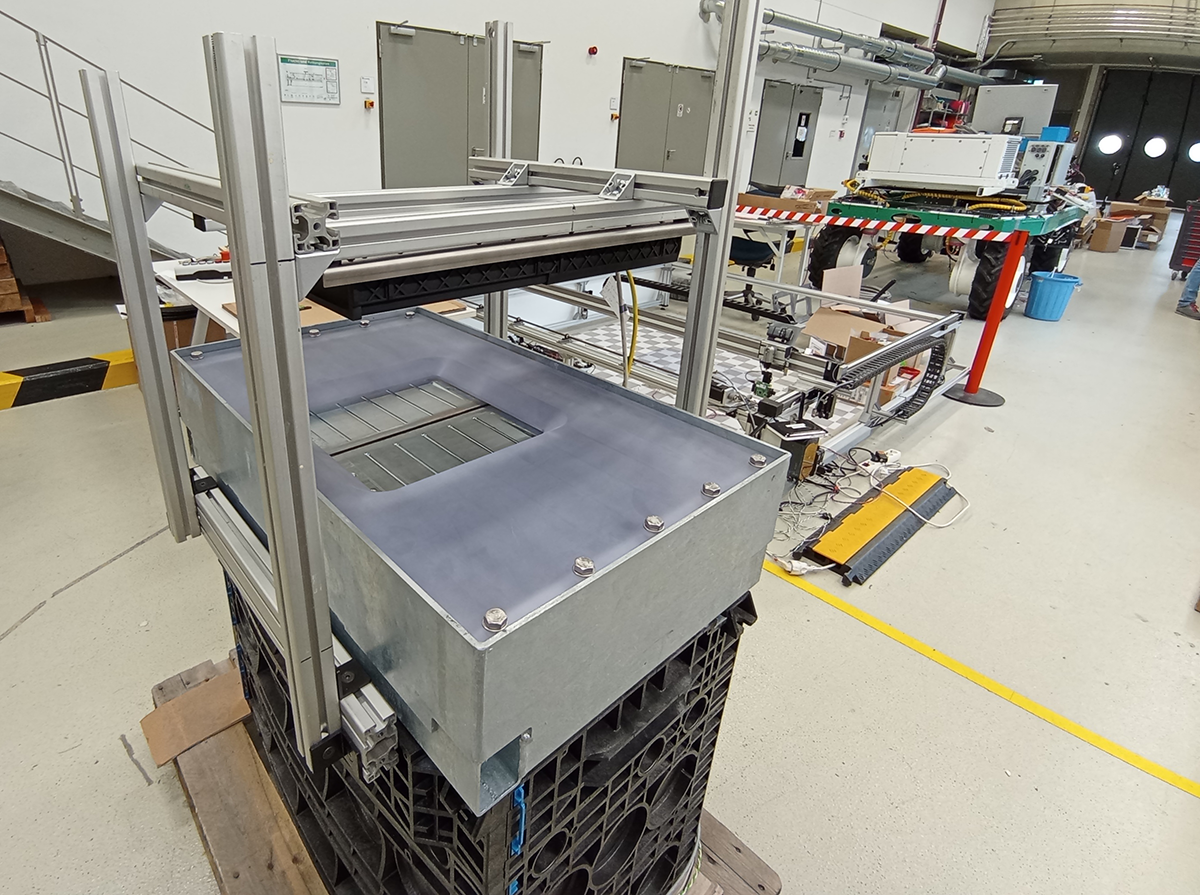 Milestone meeting in Dresden at Fraunhofer IVI
October 27, 2021
During a milestone meeting, the project partners met with the Elektro-Mobil accompanying research team at Fraunhofer IVI in Dresden.

Copyright: Martin Gollbach, SBRS
MEGA-LADEN project kick-off
January 20, 2021
The kick-off event for the MEGA-LADEN project took place in Berlin on site at company MC Management.